McConnell says 2017 was 'the best year' for conservatives
via The Washington Times by Sally Persons
Senate Majority Leader Mitch McConnell said Monday that 2017 was "the best year" for conservatives in his decades long career in Washington.
"The best year on all fronts, and a lot of people were shocked because we didn't know what we were getting with Donald Trump," the Kentucky Republican said on Fox News. "He was doing fundraisers for [Senate Minority Leader] Chuck Schumer three, or four years ago."
He said that President Trump's right-of-center policies and pro-business focus has encouraged many of those who were skeptical about what kind of leader he would be in office. Mr. McConnell touted the successes in the economy and in the policies that Mr. Trump has pushed in his first year.
The complete story here > McConnell says 2017 was 'the best year' for conservatives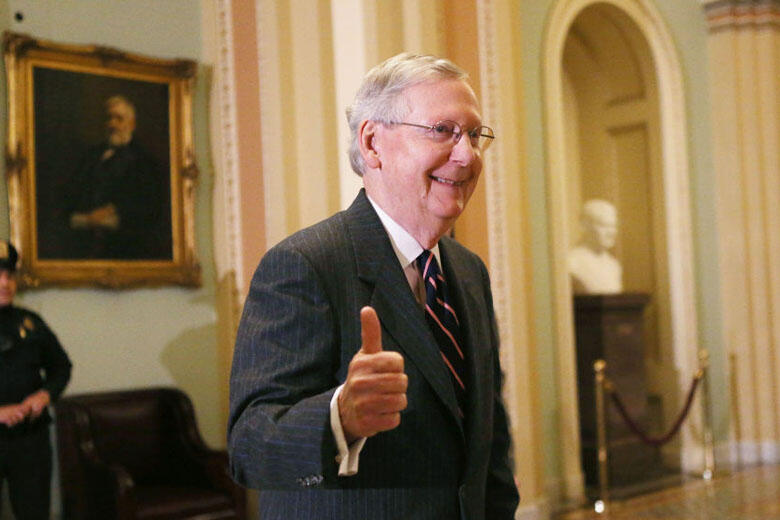 The Jay Weber Show
Jay Weber knows what you want to talk about. His show examines the big issues, trends, and events at all levels -- local, state, and national -- from a strong conservative perspective.
Read more