Obama credits himself for strong economy. WHAAAAAAA?
via The Washington Times by Dave Boyer
Former President Barack Obama is taking credit for the robust economic growth that is taking place under President Trump.
At a conference of mayors in Chicago, Mr. Obama congratulated himself Tuesday for strong employment numbers in the U.S. this year, saying his climate-change policies have contributed to growth.
"As we took these actions, we saw the U.S. economy grow consistently," Mr. Obama said. "We saw the longest streak of job creation in American history by far, a streak that still continues by the way."
He added wryly, "Thanks, Obama."
The stock market has gained about 30 percent in value since Mr. Trump's election in November 2016, and gross domestic product has increased more than 3 percent in each of the past two quarters. The jobless rate, meanwhile, has dropped to a 17-year low of 4.1 percent.
The economy was growing slowly during Mr. Obama's presidency, but many business leaders and economists credit Mr. Trump's regulatory rollback and his push for tax cuts as reasons for the economy picking up steam this year.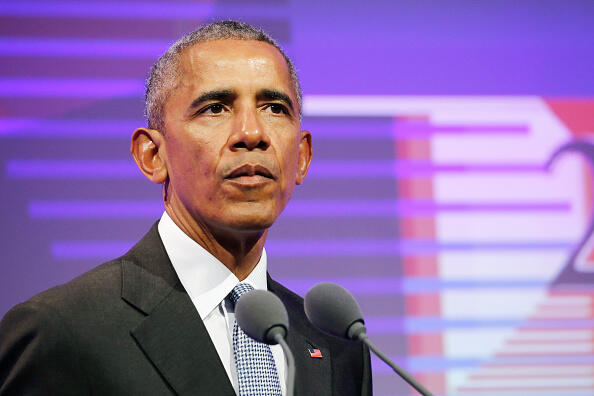 The Jay Weber Show
Jay Weber knows what you want to talk about. His show examines the big issues, trends, and events at all levels -- local, state, and national -- from a strong conservative perspective.
Read more