DREAMers Shout Down Nancy Pelosi: "We Owe You Nothing... "
via RealClearPolitics.com by Tim Harris
House Minority Leader Nancy Pelosi was confronted by pro-immigration protesters in her hometown of San Francisco Monday morning. At an event featuring fellow California Democratic Reps. Barbara Lee and Jared Huffman, Pelosi called on Congress to immediately pass a new version of the DREAM Act.
About 40 people who identified themselves as "undocumented youth" demanded faster action, telling Pelosi that they "are not your bargaining chip for Donald Trump.""Democrats are not the resistance of Trump. We are!" they shouted. "First you said you supported a clean Dream Act. And last week you announced that you had agreed and I quote you, 'To work out a package of border security.' Your words. Or were you misquoted? We cannot say, however, that we are surprised.""Do you want answers?"
Pelosi tried to respond, with no result. "Hey! Stop it!" she continued to yell at them. "Just stop it! Just stop it now! Just stop it now! Just stop it now! Stop it!""Yes or No?" they chanted back at her as she asked: "To what?"They responded: "This is our democracy. We did not vote for you, or for any politician. We don't owe you nothing. This is what democracy looks like."The confrontation reportedly continued for more than 30 minutes, until Pelosi was chased from her own event

More video and and complete story here > DREAMers Shout Down Nancy Pelosi: "We Owe You Nothing... This Is Our Democracy"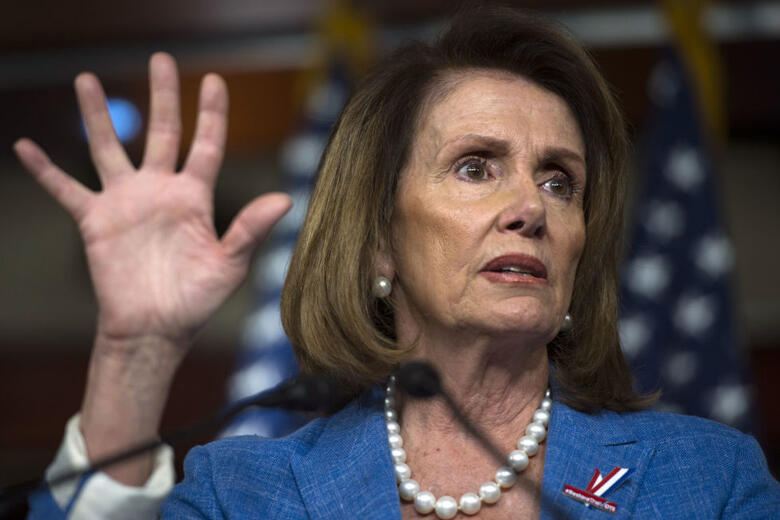 The Jay Weber Show
Jay Weber knows what you want to talk about. His show examines the big issues, trends, and events at all levels -- local, state, and national -- from a strong conservative perspective.
Read more