Protesters cost North Dakota $38M policing tab from Dakota Pipeline
via The Washington Times by Valerie Richardson
The Trump administration has awarded $10 million to North Dakota to help cover the $38 million tab stemming from the massive Dakota Access pipeline protest, which saw thousands of activists camp out for months on federal land.
Sen. John Hoeven, North Dakota Republican, announced Tuesday that the state would receive most of its $13.8 million request to the Justice Department's Emergency Federal Law Enforcement Assistance Program.
"Ensuring the safety of everyone in the area during the protests was a tremendous undertaking for our law enforcement," Mr. Hoeven said in a statement. "Considering the protestor camp was allowed to remain on federal land and the Obama administration's decision to prolong the situation and refusal to enforce the law, it only makes sense that the federal government should shoulder a share of the cost."
He added, "That's why we worked so hard to bring this funding to the state and relieve some of this burden."
North Dakota has wrangled with federal authorities over the $38 million bill since the last holdouts were cleared from the Army Corps of Engineers-managed floodplain in February as part of the $1.1 million clean-up effort.
The Obama administration had resisted calls for federal law-enforcement assistance during the protest, which kicked into high gear in August 2016 as activists tried to block construction on the final piece of the 1,172-mile, four-state project.
Dakota Access went into service June 1, although the Standing Rock Sioux has sued to stop the oil pipeline over concerns about its impact on the tribe's water quality in the event of a leak from the pipe, which runs under Lake Oahe.
Sen. Heidi Heitkamp, North Dakota Democrat, who has also urged the federal government to reimburse state and local costs, said Tuesday she was "very encouraged" by the Justice Department's award.
"Throughout the protests, the federal government didn't step in to help with the exponential costs that only continued to balloon," she said in a statement. "I've been searching for every opportunity to make sure North Dakota gets reimbursed by the federal government for these costs that have weighed on our state."
The Federal Emergency Management Agency rejected a request for a major disaster declaration in May, which was seen as a long-shot, given that the incident was human-caused.

The complete story here > Feds chip in $10 million toward $38 million policing tab from Dakota pipeline protest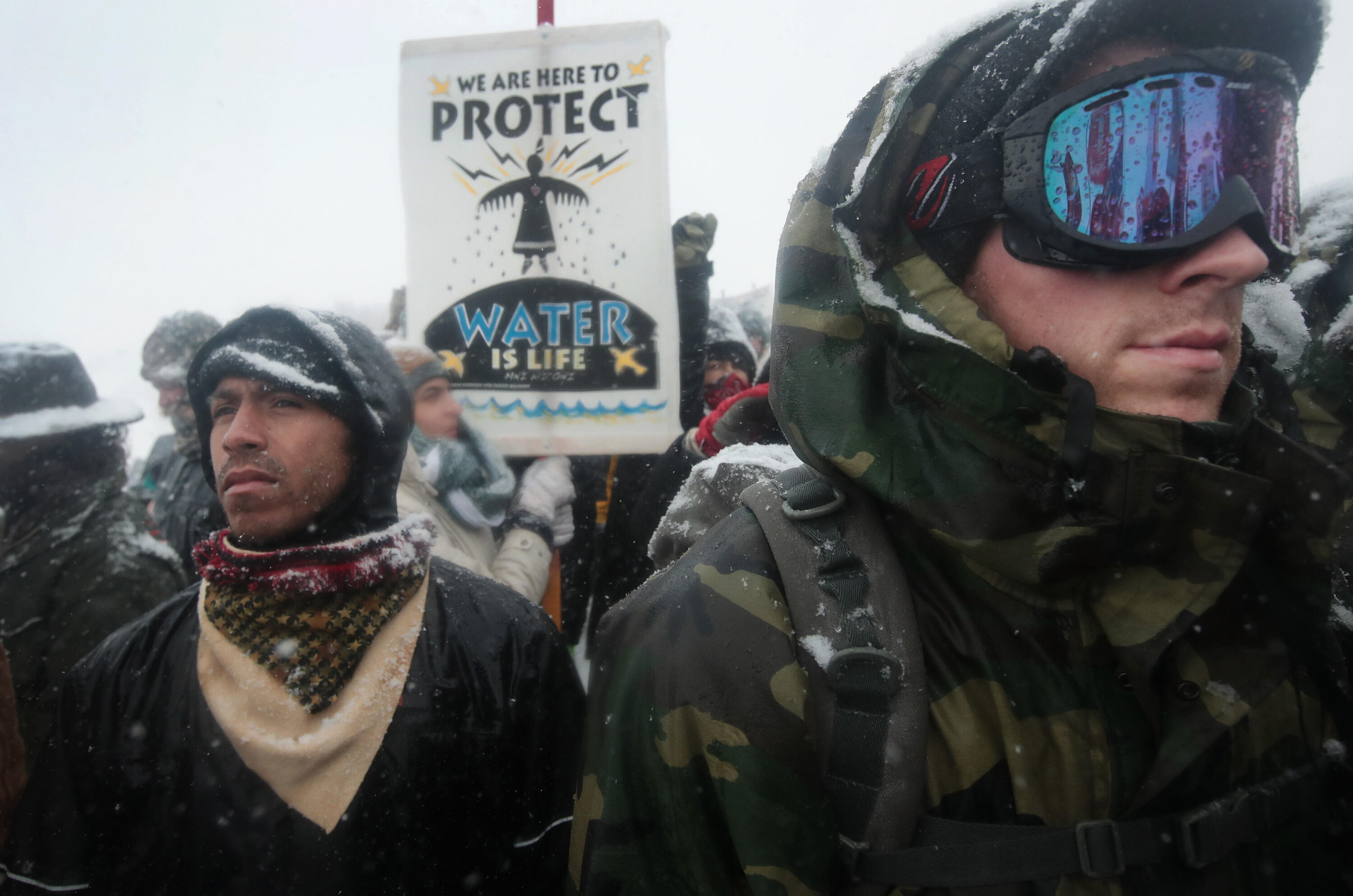 The Jay Weber Show
Jay Weber knows what you want to talk about. His show examines the big issues, trends, and events at all levels -- local, state, and national -- from a strong conservative perspective.
Read more