Elizabeth Warren slams calls for Democrats to move to the center
via The Washington Examiner by Emily Jashinsky
ATLANTA — Referring to the crowd of progressive conference-goers as President Trump's "worst nightmare," Sen. Elizabeth Warren, D-Mass., tore into members of her own party who believe Democrats should move toward the center in a fiery speech at Netroots Nation.
In the Saturday morning keynote, Warren singled out a July op-ed in the New York Times written by Mark Penn and Andrew Stein titled "Back to the Center, Democrats." The headline itself was enough to draw a loud chorus of boos from the audience.
"It was all about how we have to stop caring about 'identity politics' and how we have to stop waging 'class warfare,'" Warren said, mocking the idea that "the path forward" for Democrats involves locking up "non-violent drug offenders and ripping more holes in the economic safety net."
"We've been warned off before," Warren observed. "Give up, keep your heads down, be realisitic, act like a grown up, keep doing the same old, same old."
"But here's what's interesting," she continued. "Instead of lots and lots of ferocious back-and-forth and piling on, this time, no one cared. Big yawn. Why?"
Because, Warren asserted, Democrats are not going back to the center. The senator specifically argued the party "won't go back" to the days of welfare reform, being "lukewarm on [abortion] choice," and making empty promises on universal healthcare.
The complete story here > Elizabeth Warren slams calls for Democrats to move to the center, says party 'won't go back'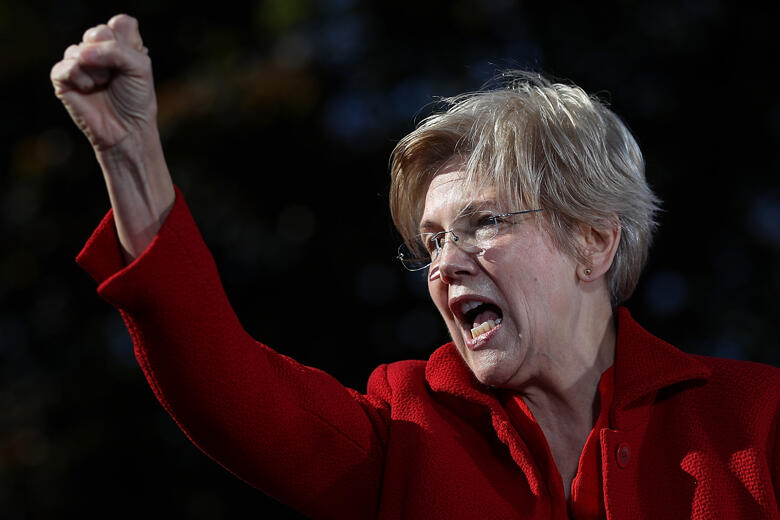 The Jay Weber Show
Jay Weber knows what you want to talk about. His show examines the big issues, trends, and events at all levels -- local, state, and national -- from a strong conservative perspective.
Read more