Toomey: Senate bill fixes Obamacare failures and preserves safety net
The single most politically litigated topic in the United States in a generation has been Obamacare. In election after election, including two of my own in 2010 and 2016, the American people repeatedly put into office men and women who promised them relief from this law.
The reason is simple: The foundation of Obamacare, a dramatically enhanced federal role in health insurance, has failed to deliver on the promises of its architects.
Millions, who liked their plans and their doctors, couldn't keep them. Increasingly, parts of the country have no Obamacare-compliant plans for sale.
Costs have skyrocketed. In Pennsylvania, premiums are up 120 percent since 2013. Competition is almost nonexistent; 40 percent of our residents can choose from only one insurance provider on the exchange.
Coverage is far below the forecasts touted by the law's advocates. The Congressional Budget Office's initial prediction for participation in the exchange was off by over half for this year—a difference of 13 million people.
These dismal results, accompanied by almost $2 trillion in new federal spending and $1 trillion in new taxes, are set to continue and grow worse unless Congress takes action.
Republicans have begun the process to roll back this misguided experiment, and the first step is to address the most immediate challenges presented by Obamacare's collapse.
The Senate draft proposal will not affect that vast majority of Pennsylvania families who receive their coverage through an employer, Medicare, or the Children's Health Insurance Program. However, the individual market, with just over 400,000 participants in Pennsylvania, is in dire need of relief.
In the short run, the Senate proposal will stabilize this market by continuing Obamacare subsidies for all eligible Americans of modest incomes, and subsidizing high-cost enrollees via a new stabilization fund. Insurers will get some relief from Obamacare regulations to help lower premiums. More broadly, the bill's tax credits, expansion of health savings accounts, repeal of Obamacare taxes, and restoration of state insurance oversight will help to drive down costs for everyone as we transition to a more consumer-driven market.
The complete story here > Toomey: Senate bill fixes Obamacare failures and preserves safety net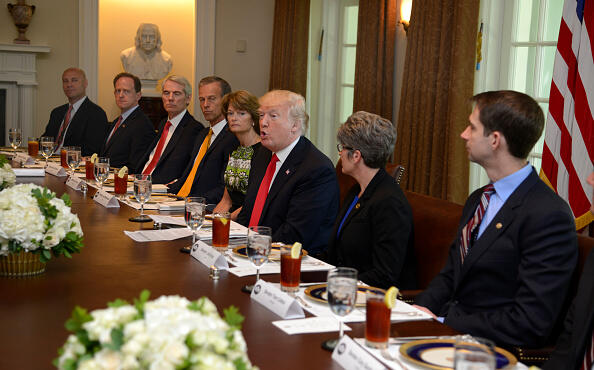 The Jay Weber Show
Jay Weber knows what you want to talk about. His show examines the big issues, trends, and events at all levels -- local, state, and national -- from a strong conservative perspective.
Read more