UW's Forgotten Financial Relationship With Purdue Pharma
In April, when Dane County joined the dozens of Wisconsin counties suing pharmaceutical manufacturers of painkillers, civic leaders laid out the deep and wide damage caused by the opioid epidemic.
"The opioid epidemic has taken a tremendous toll on our community, in lost lives, families hurt and taxpayers shouldering the tremendous cost of trying to manage this growing crisis," Dane County Executive Joe Parisi stated in a press release announcing the federal lawsuit.
Each of Wisconsin's 72 counties can attest to the merciless plague of opioids addiction. So can just about any town, village, or city in the United States. To put the death toll in perspective, opioid overdoses have overtaken vehicle crashes in the ghoulish leading cause of death ranking, according to a new report on preventable deaths from the National Safety Council.
As of last month, well over 1,000 lawsuits from every corner of the country had been filed by state and local governments against OxyContin maker Purdue Pharma alone.
"More people die from drug poisoning in the county than any other death from injury, including car accidents," Dane County's lawsuit states. "Misuse of prescription, over the counter or illicit drugs caused 85 percent of these drug poisoning deaths."
What Parisi failed to mention at last year's press conference was that a global pain research program at the county's largest employer had once taken over $1.5 million from Purdue Pharma to, its critics say, aggressively promote opioids for chronic non-cancer pain, ultimately helping to cause "this public health disaster."
A spokeswoman for the University of Wisconsin-Madison's Pain & Policy Study Group (PPSG) vehemently denies the organization has ever promoted inappropriate opioid prescribing, a charge the University of Wisconsin School of Medicine and Public Health has long denied.
But a number of medical experts and ethicists who have been fighting for years on the front lines in the battle of opioid addiction say institutions like the UW Pain Group have caused a lot of pain thanks to their cozy relationships with pharmaceutical manufacturers such as Purdue Pharma.
>> Read More at the MacIver Institute (Click Here)
Photo: Getty Images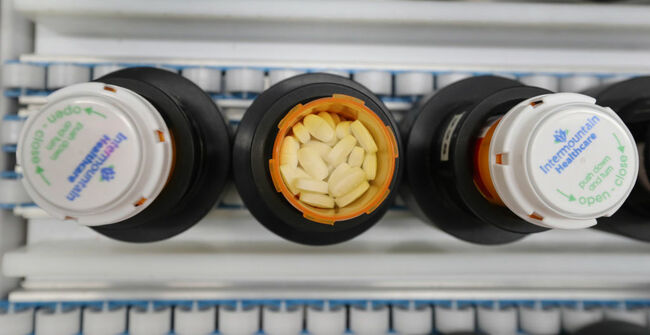 Matt Kittle
Matt Kittle is a fill-in host for WIBA and WISN who is an investigative journalist for the MacIver Insititute
Read more