Act 10 at 8: It's Still Working
Eight years ago this week, Gov. Scott Walker introduced his landmark collective bargaining reform legislation that became known as Act 10.
It was a truly remarkable moment for Wisconsin that put taxpayers back in charge of their government and has proven to be the gift that keeps on giving, reducing the cost of government and saving taxpayers more than $5 billion.
Walker and the Republican-controlled Legislature could have spent that money on more government, but instead they chose to return it to the people who earned it – the hard-working taxpayers of Wisconsin. Over the past eight years, the Legislature has passed and Walker has signed more than $8 billion in cumulative tax relief.
The gift that keeps on giving, indeed.
Wisconsin voters by a narrow margin decided to change course last November by replacing Walker with Democrat challenger Tony Evers. But Act 10 remains in place. The question is, will Evers try to repeal Act 10 in the future? Before the election he said he would "absolutely" try to repeal the law and, with it, all those savings and taxpayer protections.
In the shorter term, facing divided government in the form of a Republican-controlled Legislature, will he try to chip away at it, using his powerful administrative pen to subvert what is perhaps the most significant pro-taxpayer reform in Wisconsin history?
As taxpayers ask those questions, we take a look back at some of the most important Act 10 stories over the past eight years.
Unhinged Left riots to stop Act 10
Wisconsin liberals were furious with Walker's attempt to curtail union power, and they showed up in droves – and in buses from out of state – to register their disapproval. Protesters flooded the Capitol.
Act 10 saved school districts $3.2 billion in benefits costs alone
To say that the landscape for public sector health insurance has changed since Act 10 would be an understatement. Since the bill's enactment, Wisconsin school districts have saved more than $3.2 billion in benefits costs.
Act 10 brought innovations in health care
Thanks to Act 10, the market for government health care in Wisconsin has radically changed as school districts have been free to shop around and innovate. Not only have public school districts in Wisconsin saved $3.2 billion on benefits costs alone since 2011, but they're innovating to save money while offering quality plans – just like the private sector has been forced to do.
Act 10 gives public employees a choice, bad news for Wisconsin teachers' union
Act 10 gave teachers and other government employees the ability to choose whether or not to join a union. Many have voted with their feet, and Wisconsin's largest teachers' union for year after year has been a national leader in membership losses.
MacIver analysis: Act 10 saved Wisconsin taxpayers more than $5 billion between 2011 and 2016
In 2011, Walker and the Republican Legislature started their odyssey that resulted in the signing of Act 10. Within five years the law had saved Wisconsin taxpayers $5.24 billion, according to a 2016 analysis by the MacIver Institute.
>> Read More at the MacIver Institute (Click Here)
Photo: Getty Images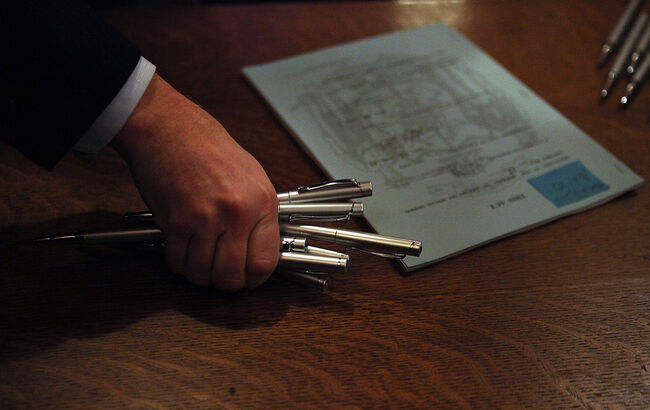 Matt Kittle
Matt Kittle is a fill-in host for WIBA and WISN who is an investigative journalist for the MacIver Insititute
Read more