Bad Medicine? Tomah VA Pharmacy Hit With Temperature Surge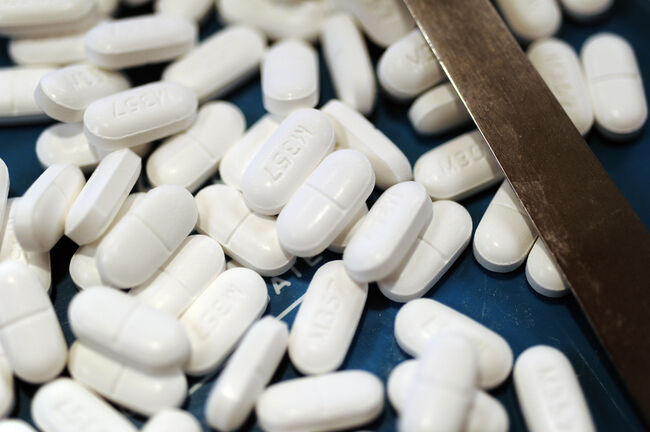 By M.D. Kittle
MADISON, Wis. – A climate-control malfunction last month at the Tomah VA Medical Center outpatient pharmacy may have compromised medications and, ultimately, the health of veterans who took the prescription drugs, sources told MacIver News Service this week.
A Tomah Veterans Affairs Medical Center spokesman confirms the incident but asserts patient care was not affected.
On Sunday, Dec. 17, the temperature inside the pharmacy spiked to as high as 97 degrees for at least an hour, according to a veteran with knowledge of the situation.
One source, who asked not to be identified, said pharmacy directors OK'd the release of medications for about four hours, until administrators told them to stop distributing the drugs at around noon. Pharmacy employees were told to tell veterans that there was a "supply issue," according to the source.
Narcotic medications, such as painkillers, are stored in a separate air-conditioned vault, so were not subjected to the heat spike, according to one source.
Pharmacists were instructed to pull antibiotics from the Tomah VA Medical Center's inpatient side to fill those prescriptions, a patient told MacIver News Service.
Everything else exposed to the high heat was eventually pulled and pharmacists told medical center patients that they would fill prescriptions as soon as possible in the coming days, according to one source familiar with the situation.
"You name it. If it wasn't a narcotic or controlled substance, it was everything else," the source said. "Even glucose test strips – those were trashed."
Dozens of the pharmacy's customers could be affected, the source added.
"The VAMC Tomah pharmacy processes hundreds of prescriptions daily," the center's website states.
Tomah VA Medical Center spokesman Matthew Gowan acknowledged a problem at the pharmacy but said "there was no medicine shortage."
"Tomah VAMC's outpatient pharmacy experienced a temperature fluctuation on December 17, 2017, and was fixed the same day," Gowan said in a statement to MacIver News Service. "Outpatient pharmacy staff reviewed stability recommendations of its medication inventory and reordered items as necessary."
Gowan insists patient care was not affected.
Exposure of medicines to high temperatures can reduce their efficacy, in some cases causing serious health problems.
Photo: Getty Images Matt Kittle
Matt Kittle is a fill-in host for WIBA and WISN who is an investigative journalist for the MacIver Insititute
Read more