Van Explodes Near Church In Sri Lanka As Bomb Squad Tried To Defuse It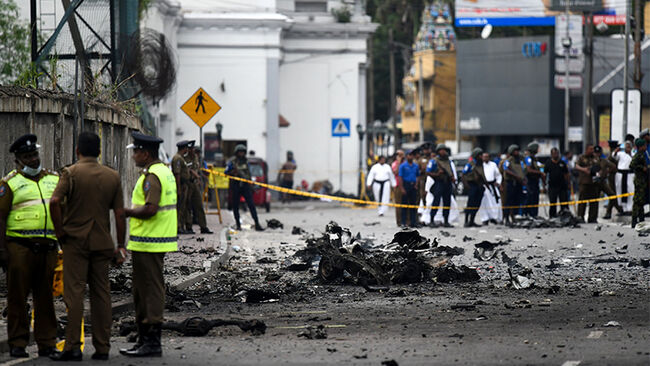 A ninth bomb exploded in the Sri Lankan capital of Colombo on Monday (April 22) as the bomb squad was trying to defuse it. The bomb was discovered in a van that was parked outside of St Anthony's Shrine, which was one of the three churches that were attacked in a series of suicide bombings on Easter Sunday. It is unclear if anybody was hurt in the explosion.
Officials believe the coordinated Easter bombings, which targeted three luxury hotels and three churches, were carried out by suicide bombers who were part of the National Thowheed Jamath, a local terrorist group with international ties. At least 290 people were killed in the attacks, and more than 500 people were injured. Authorities say they learned of the potential attack two weeks ago but did not pass the information along to Sri Lankan Prime Minister Ranil Wickremesinghe or his cabinet.
Security officials believed that the group was planning small isolated attacks and did not expect them to pull off an attack of this magnitude. They now believe the perpetrators had help from international terror groups and have asked other countries for help with the investigation.
"The intelligence reports [indicate] that foreign terrorist organizations are behind the local terrorists," President Maithripala Sirisena said in a statement. "Therefore, the president is to seek the assistance of the foreign countries."
Officials have taken 24 people into custody in connection with the attacks.
Photo: Getty Images