North Dakota protesters left 200 abandoned vehicles behind. Endanger "sacred" rivers
"There are roughly 200 vehicles down there at last count, ranging from cars and pickups to rental trucks," George Kuntz, vice president of the North Dakota Towing Association, told Western Wire. "We're going to have a very drastic situation trying to keep these vehicles from getting into the river — what everybody's been trying to protect from Day One."
The vehicle estimate is more than double the original count by local officials, who have aided the Standing Rock Sioux in hauling off tons of garbage scattered across U.S. Army Corps of Engineers land at the former Oceti Sakowin camp, the largest of the pipeline protest encampments.
"We can't leave them (the vehicles) there. We don't know what kind of biohazard is going to be produced with all the fluids or any other garbage that's inside the vehicle," Mr. Kuntz said.
The irony of the anti-pipeline movement's "water protectors" leaving behind a fossil fuel mess isn't lost on local officials like Rob Keller, spokesman for the Morton County Sheriff's Department.
More in The Washington Times here >Dakota Access 'water protectors' endanger rivers by leaving behind 200 vehicles in floodplain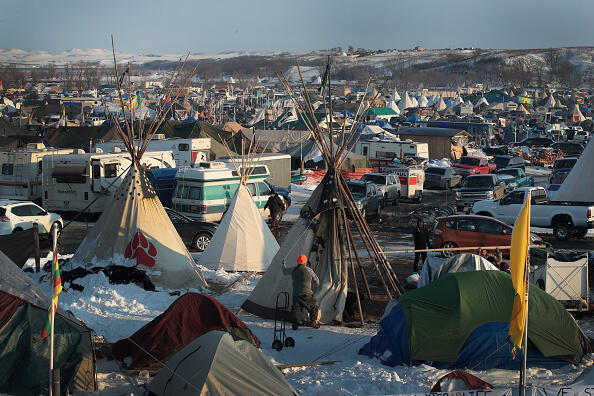 Jay Weber knows what you want to talk about.His show examines the big issues, trends, and events at all levels -- local, state, and national -- from a strong conservative perspective. A native of southeastern Wisconsin, Jay began his radio career as a news reporter in Madison. He came to News/Talk 1130 WISN in 1990 as a news anchor/reporter. In 1992, Weber was promoted to News Director and primary host of "WISN's Morning News." In 1998, Jay was matched with Bob Dolan. In May 2006, Jay and Bob decided to start new chapters in their careers.In the tradition of the other mainstays of the News/Talk 1130 WISN lineup, the tone of Jay's show is aggressive and passionate, highlighting his own opinions and the opinions of listeners and callers. Jay is also known for his edgy sense-of-humor.A graduate of Kettle Moraine High School and UW-Madison, Jay is also a certified Wisconsin public school teacher. He has held various part-time teaching and coaching positions.