New deal to repeal Obamacare emerges
The deal was outlined in an amendment to the American Health Care Act, an Obamacare repeal deal that was pulled last month due to insufficient support. The amendment would let states opt out of requiring insurers to cover essential health benefits such as maternity care or hospitalization.
The amendment would keep the requirement that insurers have to cover people with pre-existing conditions. However, it lets states opt out of a price control called community rating, which prevents insurers from charging people with pre-existing conditions exorbitant prices
But there are some key caveats designed to entice centrists. For one, a state can't opt out of a community rating for gender, age or health status. Under Obamacare, a community rating forces an insurer to charge the same rate per age group or gender and health status.
More from the Washington Examiner here > New deal to repeal Obamacare emerges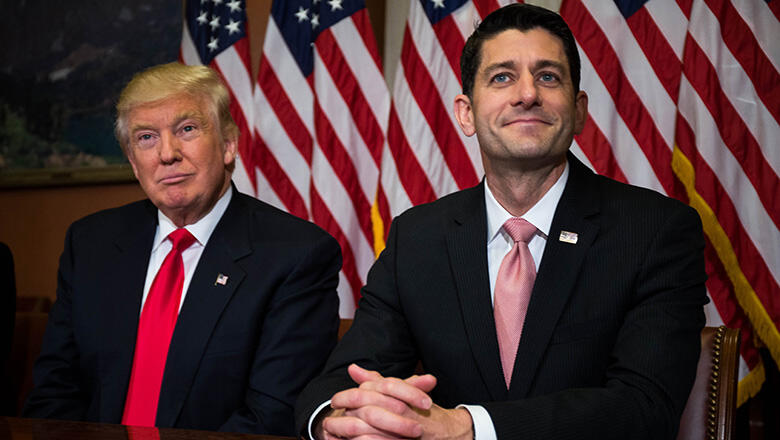 Jay Weber knows what you want to talk about.His show examines the big issues, trends, and events at all levels -- local, state, and national -- from a strong conservative perspective. A native of southeastern Wisconsin, Jay began his radio career as a news reporter in Madison. He came to News/Talk 1130 WISN in 1990 as a news anchor/reporter. In 1992, Weber was promoted to News Director and primary host of "WISN's Morning News." In 1998, Jay was matched with Bob Dolan. In May 2006, Jay and Bob decided to start new chapters in their careers.In the tradition of the other mainstays of the News/Talk 1130 WISN lineup, the tone of Jay's show is aggressive and passionate, highlighting his own opinions and the opinions of listeners and callers. Jay is also known for his edgy sense-of-humor.A graduate of Kettle Moraine High School and UW-Madison, Jay is also a certified Wisconsin public school teacher. He has held various part-time teaching and coaching positions.