Chelsea Clinton's Cheerleading Cult by Michelle Malkin
Welcome to the liberal media's manufacturing of "cool." Leather jacket? Check. Overzealous airbrushing? Check. Humanizing grin? Check. Democratic-establishment pedigree? Checkity-check-check.
This is just the latest attempt by The Media Resistance to make Chelsea Clinton a thing. The same liberal lunatics in the press who rage about the Trump children's nepotistic privileges champion the "refreshingly outspoken" daughter of the Clinton dynasty — who, at 37 years old, will receive a "Lifetime Impact" award from Variety on Friday for her "humanitarian work."
The honor comes during the same week that the Clinton Global Initiative cash machine officially shut down. Among the generous "humanitarian" projects of CGI's parent, the Clinton Foundation: chipping in a reported $3 million for Chelsea's wedding to another heir of Democratic corruptocrats, Marc Mezvinsky — the newly jobless former hedge-fund manager and son of convicted fraudster Edward Mezvinsky, a former Democratic congressman from Iowa.
More from National Review here > Chelsea Clinton's Cheerleading Cult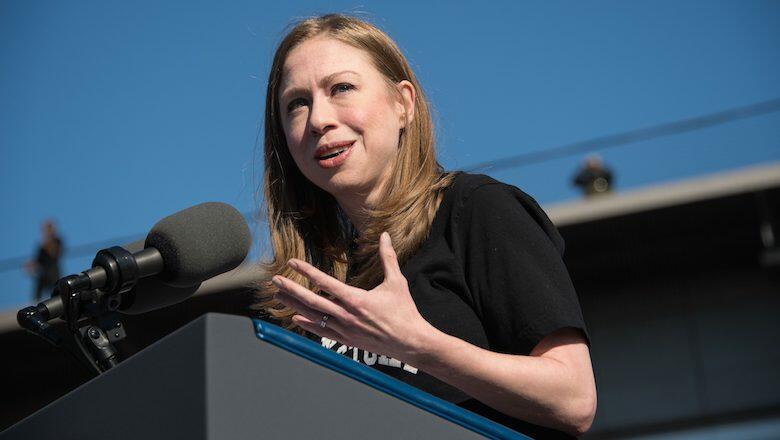 Jay Weber knows what you want to talk about.His show examines the big issues, trends, and events at all levels -- local, state, and national -- from a strong conservative perspective. A native of southeastern Wisconsin, Jay began his radio career as a news reporter in Madison. He came to News/Talk 1130 WISN in 1990 as a news anchor/reporter. In 1992, Weber was promoted to News Director and primary host of "WISN's Morning News." In 1998, Jay was matched with Bob Dolan. In May 2006, Jay and Bob decided to start new chapters in their careers.In the tradition of the other mainstays of the News/Talk 1130 WISN lineup, the tone of Jay's show is aggressive and passionate, highlighting his own opinions and the opinions of listeners and callers. Jay is also known for his edgy sense-of-humor.A graduate of Kettle Moraine High School and UW-Madison, Jay is also a certified Wisconsin public school teacher. He has held various part-time teaching and coaching positions.