Aside from Gorsuch, this is Trump's biggest 100 day victory (via Politico)
In the first few months of this year, illegal border crossings have dropped precipitously, according to federal statistics and anecdotal evidence. It is an early proof of concept that, yes, it is possible to secure the border and a victory, even if a provisional and incomplete one, for President Trump's enforcement agenda.
According to the Department of Homeland Security, there were 17,000 arrests at the border in March, the lowest reported figure since 2000, and down significantly from nearly 60,000 arrests in December. The decline in the number of parents and children has been particularly stark, from 16,000 in December to 1,100 in March, even though the warmer weather typically brings an increase in migrants.
The fees charged by so-called coyotes to bring people across the border have risen, reflecting the increased risk. A jump from, say, $3,500 to $8,000 represents an enormous new expense for a mother in Honduras, especially if her chances of staying in the United States are diminishing.
As a Border Patrol agent told the L.A. Times, "Are you going to risk a 1,000-mile journey and pay $8,000 to be smuggled if you're not sure you'll get to stay? I wouldn't."
The complete story from Politico here > A Trump Victory on the Border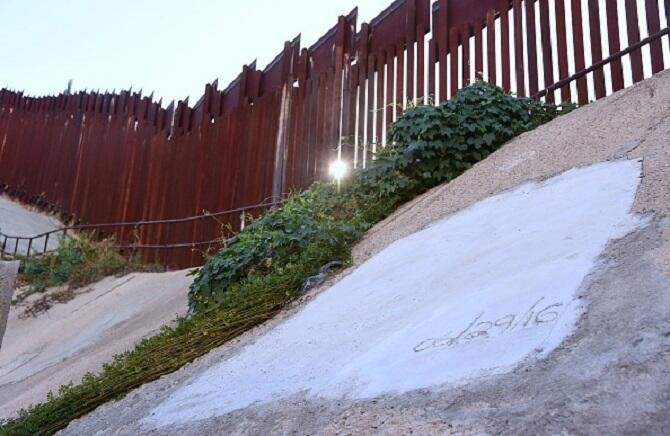 Jay Weber knows what you want to talk about.His show examines the big issues, trends, and events at all levels -- local, state, and national -- from a strong conservative perspective. A native of southeastern Wisconsin, Jay began his radio career as a news reporter in Madison. He came to News/Talk 1130 WISN in 1990 as a news anchor/reporter. In 1992, Weber was promoted to News Director and primary host of "WISN's Morning News." In 1998, Jay was matched with Bob Dolan. In May 2006, Jay and Bob decided to start new chapters in their careers.In the tradition of the other mainstays of the News/Talk 1130 WISN lineup, the tone of Jay's show is aggressive and passionate, highlighting his own opinions and the opinions of listeners and callers. Jay is also known for his edgy sense-of-humor.A graduate of Kettle Moraine High School and UW-Madison, Jay is also a certified Wisconsin public school teacher. He has held various part-time teaching and coaching positions.