American Aid Worker, Release Secured by Trump Officials, Leaves Egypt (via NY Times)
An American woman and her Egyptian husband who had been imprisoned by the Egyptian government for three years arrived at Joint Base Andrews in Maryland late Thursday and will visit President Trump at the White House on Friday.
Aya Hijazi and Mohamed Hassanein were among the group of six aid workers who were locked up in 2014 over allegations of child abuse and trafficking charges.
After years of failed negotiations by the Obama administration, a family member of the couple credited Trump with "personally" stepping in to free him and his wife, as well as the four others

The complete story from The New York Times here > American Aid Worker, Release Secured by Trump Officials, Leaves Egypt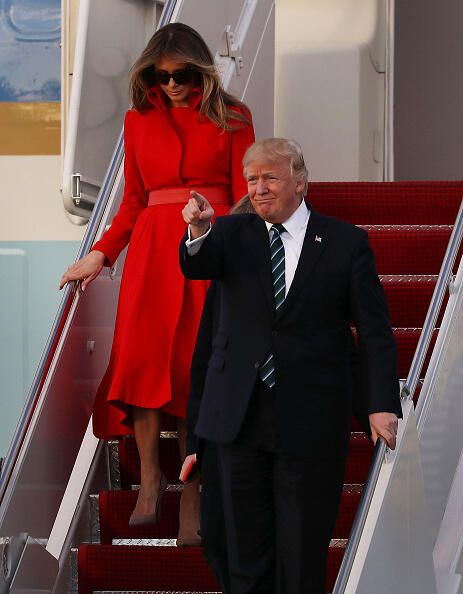 Jay Weber knows what you want to talk about.His show examines the big issues, trends, and events at all levels -- local, state, and national -- from a strong conservative perspective. A native of southeastern Wisconsin, Jay began his radio career as a news reporter in Madison. He came to News/Talk 1130 WISN in 1990 as a news anchor/reporter. In 1992, Weber was promoted to News Director and primary host of "WISN's Morning News." In 1998, Jay was matched with Bob Dolan. In May 2006, Jay and Bob decided to start new chapters in their careers.In the tradition of the other mainstays of the News/Talk 1130 WISN lineup, the tone of Jay's show is aggressive and passionate, highlighting his own opinions and the opinions of listeners and callers. Jay is also known for his edgy sense-of-humor.A graduate of Kettle Moraine High School and UW-Madison, Jay is also a certified Wisconsin public school teacher. He has held various part-time teaching and coaching positions.