Taxpayers required to pick up tab for educating illegal immigrant students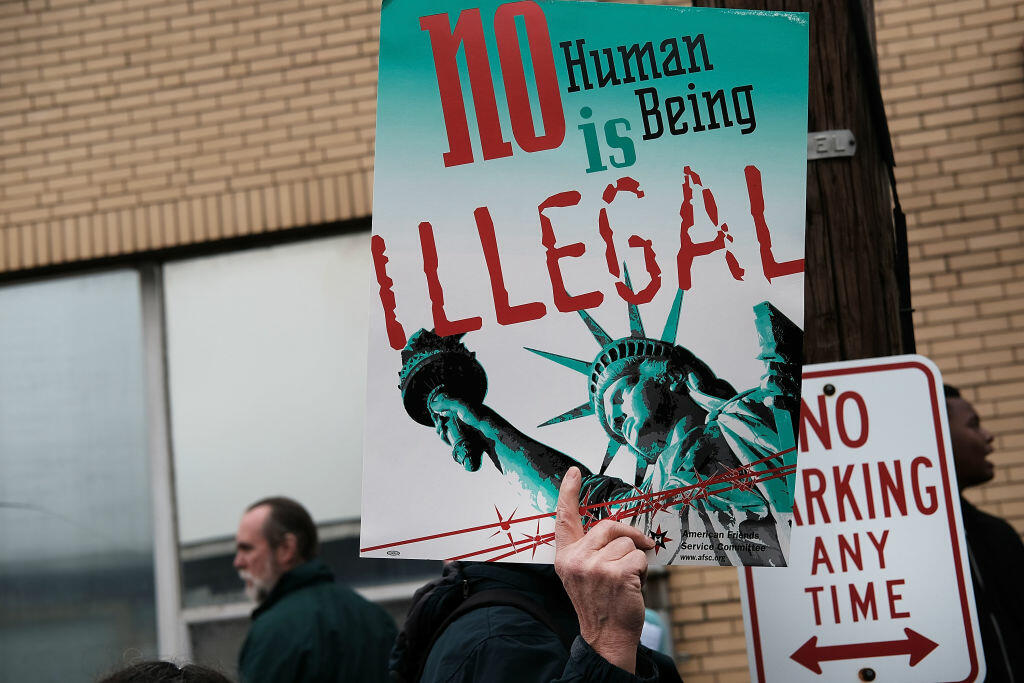 Photo: Getty Images / Protests at ICE Detention Center in New Jersey
MADISON, Wis. – The Middleton-Cross Plains Area School District recently sent an email to families assuring that its schools are "safe places that embrace all students and families, regardless of citizenship and national origin."
Several school districts across the state have communicated the same, that "all students, regardless of immigration status," are entitled to a free public education.
Some taxpayers are voicing their concerns about the "free" education to students whose families have broken the nation's immigration laws.
"What (the school district) is doing is urging illegals to attend school," a Middleton-Cross Plains school district resident, who identified himself as Dick, told Wisconsin Watchdog on Wednesday on the Dan Conry Show, on NewsTalk 1310 WIBA. "It's my taxpayer money."
"If the school administration wants to have illegal aliens attending school at taxpayers' expense, hey, take it out of your salary, Mr. Superintendent, and the teachers who want this sort of thing. … The law says they should not be here."
The district's superintendent did not return calls seeking comment on the communication. Kittle is a 25-year veteran of radio, newspaper and online journalism. In July 2011, Kittle joined Watchdog.org as bureau chief for Wisconsin Reporter. He has spent much of the past five years covering the seismic political changes taking place in the Badger State. Kittle joined Watchdog's national reporting team, covering everything from energy policy to governmental assaults on civil rights. Beyond being published in Wisconsin's daily newspapers and in multimedia news outlets, Kittle's work has appeared on Fox News, and in Human Events, Reason Magazine, Newsmax and Town Hall. His special investigation into a politically charged John Doe probe, "Wisconsin's Secret War," was the basis of a 2014 documentary on Glenn Beck's The Blaze. Kittle has made several appearances on Fox News, including "On the Record with Greta Van Susteren. His resume includes multiple awards for journalism excellence from The Associated Press, Inland Press, Wisconsin Broadcast Association and other journalism associations.