Why the Cubs will take it all...again!
It's hard for any team to win back-to-back World Series and I have to admit as good as they are I had doubts about the Cubs ability to do so. But then this happened. Gravity was suspended for a key moment in Thursday's game against St. Louis, allowing a batter to safely reach first base on a dropped third strike. Where does gravity come it? Well, watch the tape! The ball somehow stuck to the catcher's chest protector, giving the batter plenty of time to reach first before the catcher realized what had happened. That batter ended up scoring a run, too! The Cubs won the game 6-4. SEE THE PLAY AND READ ABOUT IT HERE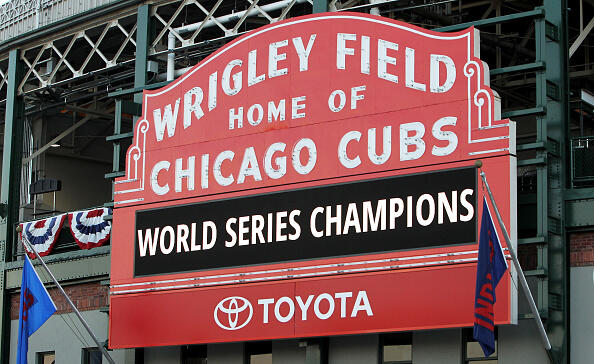 I'm one of those people who got into radio right out of high school. A brief stint at the Columbia School of Broadcasting back in 1977 and the next thing I knew, I was "on the air" in Port Arthur, Texas! That's where my real education began as I ended up as a news person at a station that, in 1978, was purchased by Clear Channel Communications. Talk about the circle being complete! My career started at iHeartMedia (they only owned stations in TWO markets back then, San Antonio and Port Arthur) and, hopefully, it will end with iHeartMedia.My wife and I chose to live in Wisconsin because we absolutely love it here! We could easily be living in any other state in the nation but of all the places we have lived in our 40+ years together, none has made us as happy as Wisconsin. We plan to retire here and often joke that our home in Thiensville IS our legacy to our two sons, Joseph and Chris.